2020年に描いた、窓越しの人々の生活を描いたイラストをリメイクしました。
今年はそれぞれの窓をひとつのアパートにまとめました。
あなたは家でどんなことをして過ごしていますか?
I remade an illustration I drew in 2020 of people's lives through a window.
This year I combined each window into one apartment.
What do you spend your time doing at home?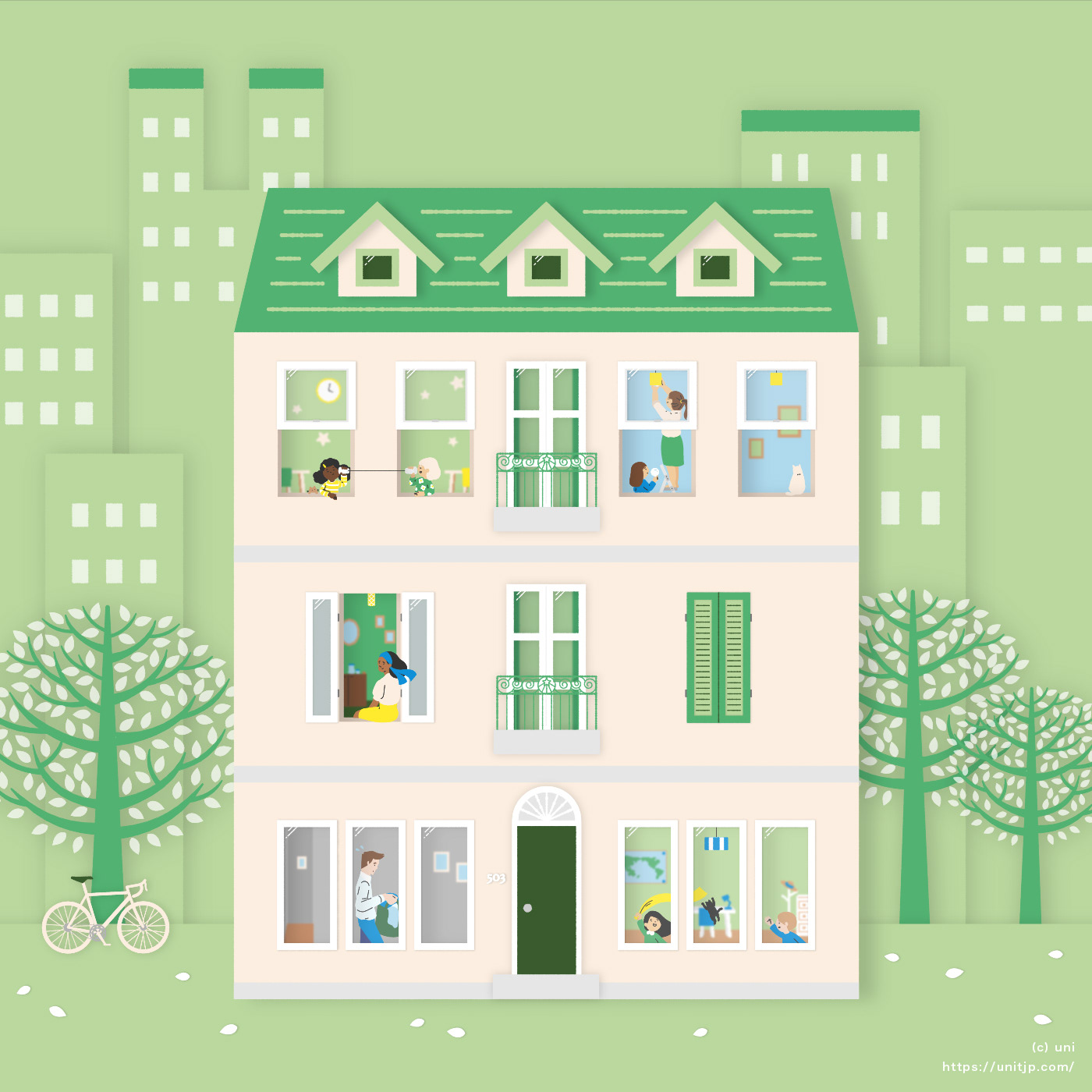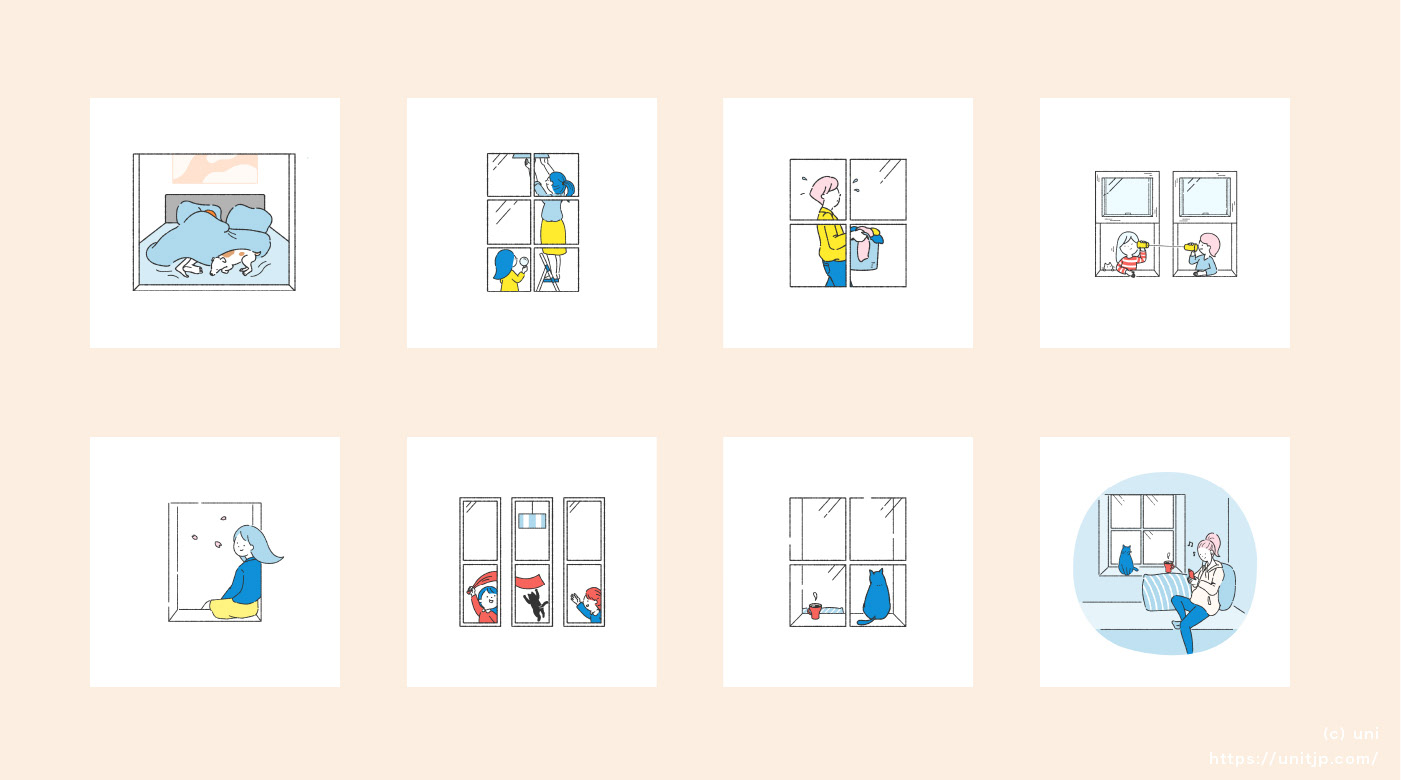 And the future
さらに加筆しました。
人と自然の共存は、これからの私たちにとって重要なテーマだと思っています。
I have added more.
I believe that the coexistence of people and nature is an important theme for us in the future.